About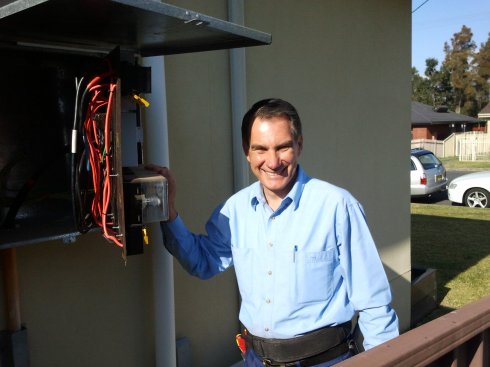 Guy, The Solar Power Pro, has been a licensed electrical contractor for over 30 years. See - Electrical Contractors License.
On moving to the Illawarra in 2009 he undertook training to become an accredited solar designer and installer. See - Clean Energy Council Accreditation. On becoming accredited he teamed up with Simon (see below) and since then has been working exclusively as a solar power designer and installer. He worked in the industry prior to the introduction of the now defunct solar bonus scheme in NSW which resulted in a boom and people rushing to get into the industry to make a quick buck (nearly all of whom have now gone!). This makes him one of the most experienced solar professionals in the Illawarra.
During this period he has kept abreast of the many changes in the industry, continually attending professional development days and conferences both in NSW and interstate - including further training to became accredited as a standalone solar power system designer and installer.
Simon has worked with Guy from the outset. Prior to becoming involved in solar installations he worked in his own business of roof maintenance so he knows his way around a roof.
Part of his work involved finding and fixing roof leaks. In many cases when getting a solar installation done, you may have an electrician doing the roof installation, or sometimes only an apprentice or labourers, all of whom usually don't have experience with, or a good understanding, of roofs. As a result you often see very poor practices and methods used that could eventually (or sometimes immediately) compromise the integrity of the roof.
Simon's experience and his understanding of how roofs work, means he knows how to avoid problems. This, along with the fact he has installed tens of thousands of solar panels over more than ten years, gives you confidence that your roof will maintain its weatherproof integrity long after the solar panels are installed.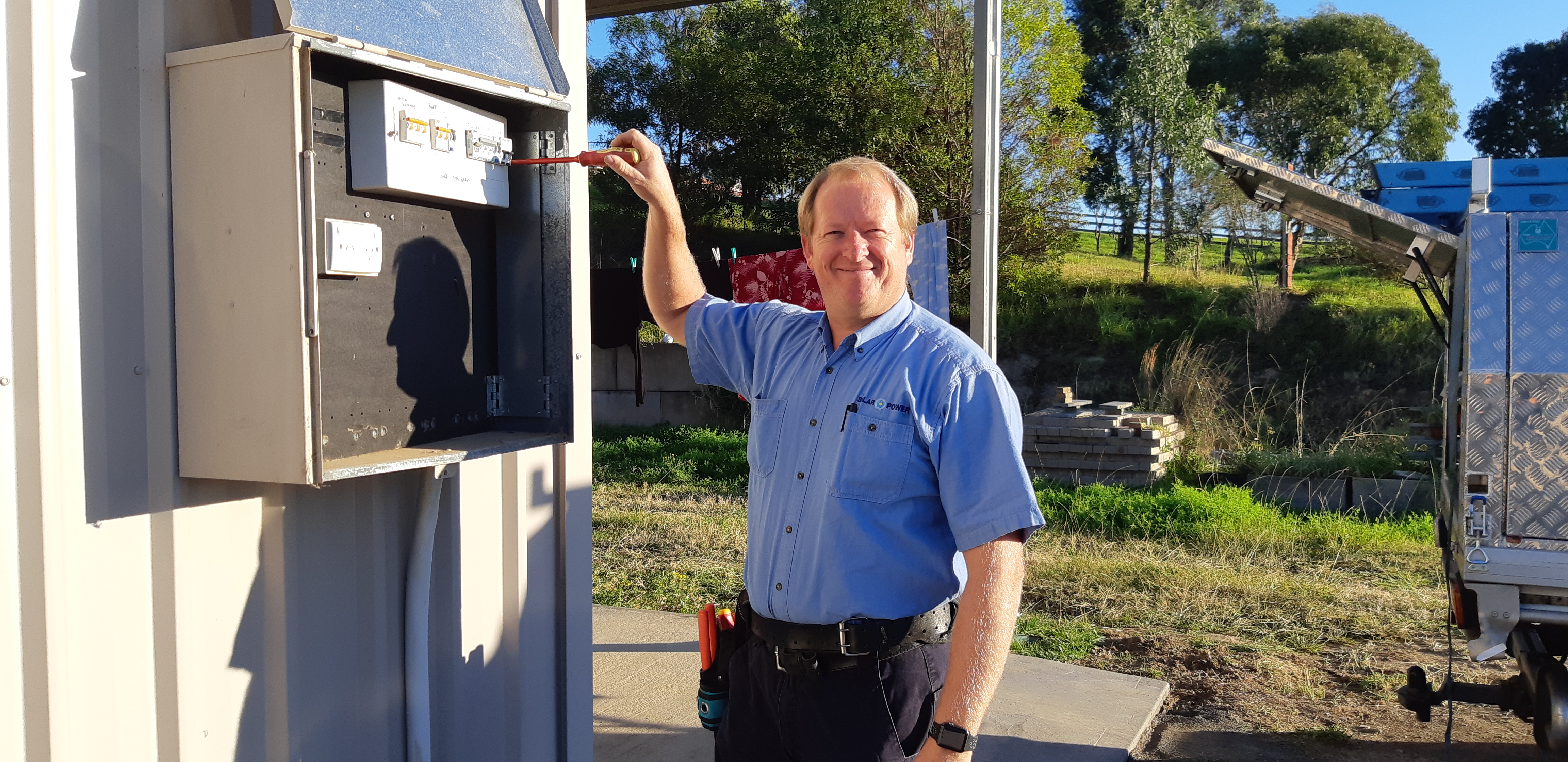 Marcel, a licensed electrician and solar installer in his own right, became part of our small team back in 2017. His excellent work on site has freed Guy up to continue to provide the sort of service our customers have come to expect - even with the business growing over the years. Marcel shares Guy and Simon's passion for solar and for top quality workmanship.
Guy, Simon and Marcel are tradesmen who take pride in their work. They have installed well over a thousand solar systems in the Illawarra and beyond. You can deal directly with these experienced Wollongong solar power professionals. See more reasons to deal with the Solar Power Pro on our Home page or Contact Guy to arrange a site assessment and quote.